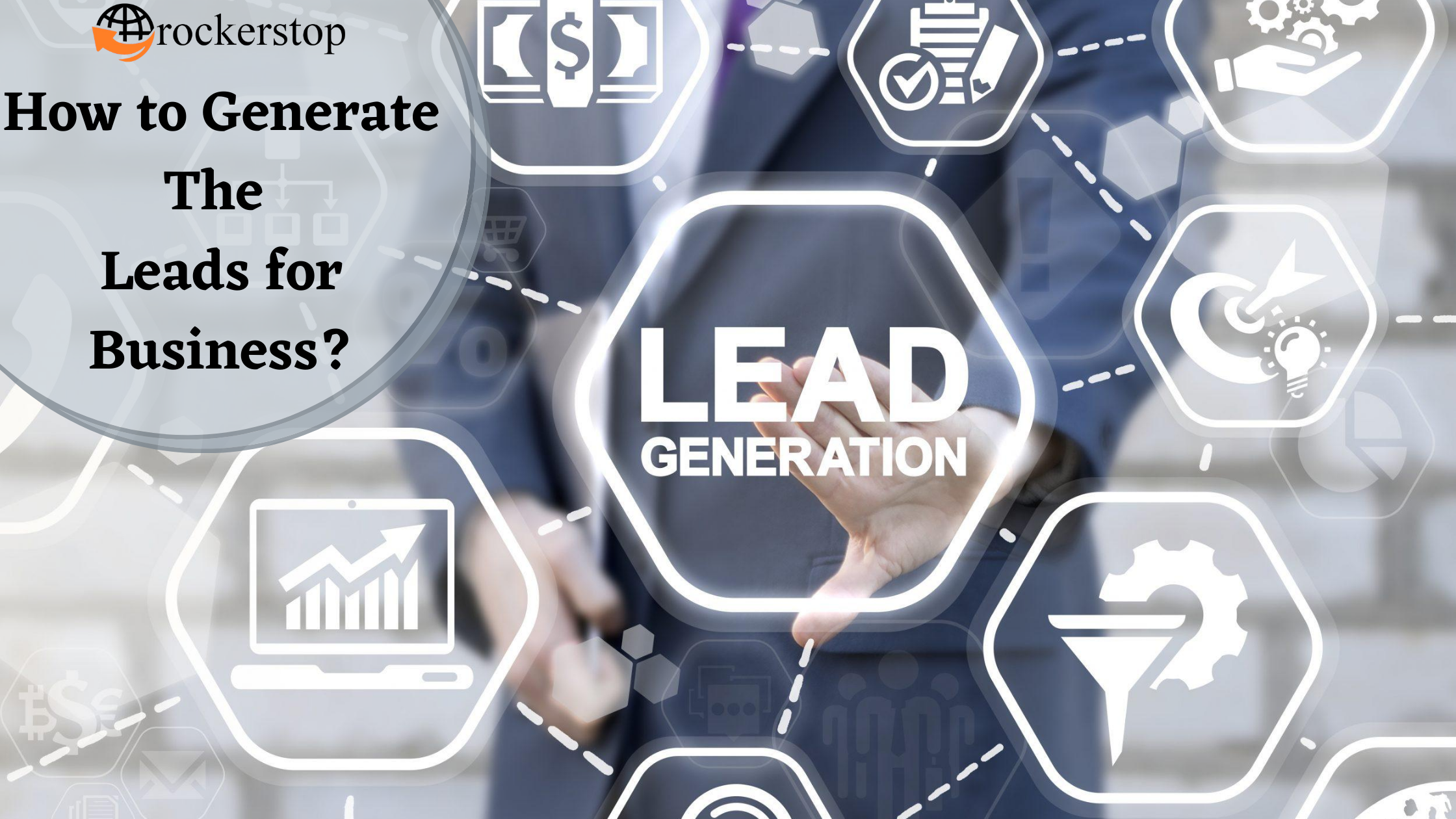 How to Get Business Leads For Free :
A lead can be generated in two ways. It could be that prospective customer who wants to deal with your contacts you or it could be a positive response when you initiate the communication.
Lead Generation happens when such positive responses are gathered and converted into sales. Lead generation is vital to a company as the stranger becomes a customer.
It can be bettered using Lead Generation software through which you can multiply your clients quickly.
It would be best if you found out who has visited your site and add it to a customer base. Contact them since they know who you are and convert such leads into a sale.
The other way to collect leads is by purchasing leads from a lead generation company who are prime face engaged in lead generation for all products. These can be bought from them at an agreed price.
So we need to as many qualified leads as possible to succeed. Otherwise, it is equivalent to selling in the dark.
Therefore, it is imperative to hook up with the right lead generation company, irrespective of whether you are a start-up or established company.
Following are the best lead generating companies who could provide you with the essential leads to make you survive or better than that, Succeed!
Here you can get business leads in an easy manner.
Companies Who Do Lead Generation:
#1. Rockerstop:
Rockerstop is one Ideal lead generator. They come in with a strong reputation for having handled top-notch companies.
Their Modus – Operandi is as Follows:
They design a unique strategy.
A team of dedicated experts is provided.
They filter the leaf and remove the ones which are less in quality.
The leads are real-time and are actionable upon immediately.
The leads are delivered to you in numerous ways.
A symbiotic relationship between your project management team would help build custom campaigns.
How to Get Leads Form Rockerstop ?
Just Go to Rockerstop and Signup as Freelancer Or Business whatever you want.
Complete Your Profile with all Necessary Fields ( Image, Business details, address etc.
It will take 10 to 15 minutes to get approved.
once it approved, you will start receiving Leads to your Profile and also email Notifications. So make sure you use you email Correctly.
Full Details of How to Start Freelancing at Rockerstop
#2. Callbox
Callbox is a specialist in B2B type of lead generation. It is also an ideal solution for a medium or small-sized enterprise.
Call-box also specializes in the niche lead generation. A few examples of these are in the field of IT, advertising, finance, and healthcare. Callbox trims all these business leads and gives your prospective clients.
#3. Upcall :
Upcall, Yet another company lead generator which does the following to enhance your business through the following steps:
Following Steps:
The first step is to lend your entity a group of professional telephone callers.
The next step is to give you the authority to check what's happening as a result of these calls and enable you to make real-time decisions using Upcall's software.
It helps you interact with those contacted and rules out the necessity to make those calls personally.
It has turned out to be a useful and practical approach as contact is established with the new leads coming in all the time.
Upcall does, make sure that they provide you with the most seasoned professional callers who would not waste time.
Upcall completes its mission by splitting it into four steps.
They are;
Lead Generation
Lead Qualification
Market Research
Customer Engagement
#4. Science:
The main objective of Science is to generate leads for B2B entities, and this is implemented by combining machine and human intelligence.
The primary goal includes the accuracy of the data they collect and engages in account or client based marketing. It would be achieved by filtering and target the real leads.
They adopt a model called 'People as a service 'or PaaS models.
Found below are the four PaaS models:
SDR Team:
Two staff members who are dedicated.
Pilot program for the first three months
Scheduled work hours 0f 40 per week.
Ensuring at least 1000 leads a month.
Limit of 25 SDR teams in a company
Inbound SDR Team:
One staff members who are dedicated
A service fee every month
Scheduled work hours 0f 40 per week
Limit of 15 SDR teams in a company
Research:
One staff members who are dedicated Research
A service fee every month
Scheduled work hours 0f 40 per week.
Ensuring at least 750-1,250 leads a month.
Limit of ten researchers in a company
SCIENCE Now:
No limits to the number of staff
Contract cost-based
Deliverability every week, month, and per project
Under the principles of Science, there are no restrictions on work hours, and selling happens 24 hours along with the process on how to get business leads.
Finding the best lead Generation Company:
Finding the best lead generation companies for your business might seem like a tall task.
But there are many factors that you can use to assist with your decision-making process.
It is our methodology for narrowing down your options:
Although finding out the best company suit for your needs is no easy task, certain factors may help you filter it down what might suit you. They Are;
Niche Needs:
Choose lead generation companies who are more inclined to build up leads in which your company specializes.
Process of Lead Generation:
Choose companies that would give the leads you desire.
Choose lead generation companies that would not stop their activities by just giving leads with information on how contact can be established. It's best if they set up the appointments themselves.
It is best to decide beforehand whether you want only the lead or, along with it, you would require some nurturing by the lead generation company.
Competitive Pricing:
Many best Lead generating companies refuse to announce their prices online. It's also imperative that you decide a few things first before asking for a quote:
Does it fit into your budget?
Is it competitive and reasonable?
Is it every month or is it targeted business leads.
Is there flexibility in pricing?
Can we pay only for leads that qualify?
Reputation:
There is little doubt that all the lead generation companies would pride themselves being the best and pride themselves on where to get business leads.
It is best practice for the companies hiring them to check-up;
Their testimonials
Case studies
Review by their clients
Are there any court cases against them?
Any online information
If the Lead generation company fails in most of these conditions, you should seek an alternative company.
Conclusion:
It is a fact that lead generators would increase your sales and improve the process too. The sales team would be left with the joy of only selling and not finding where to sell.